Amy Jacques Garvey was a Jamaican born journalist, writer, poet and activist of Pan-African emancipation.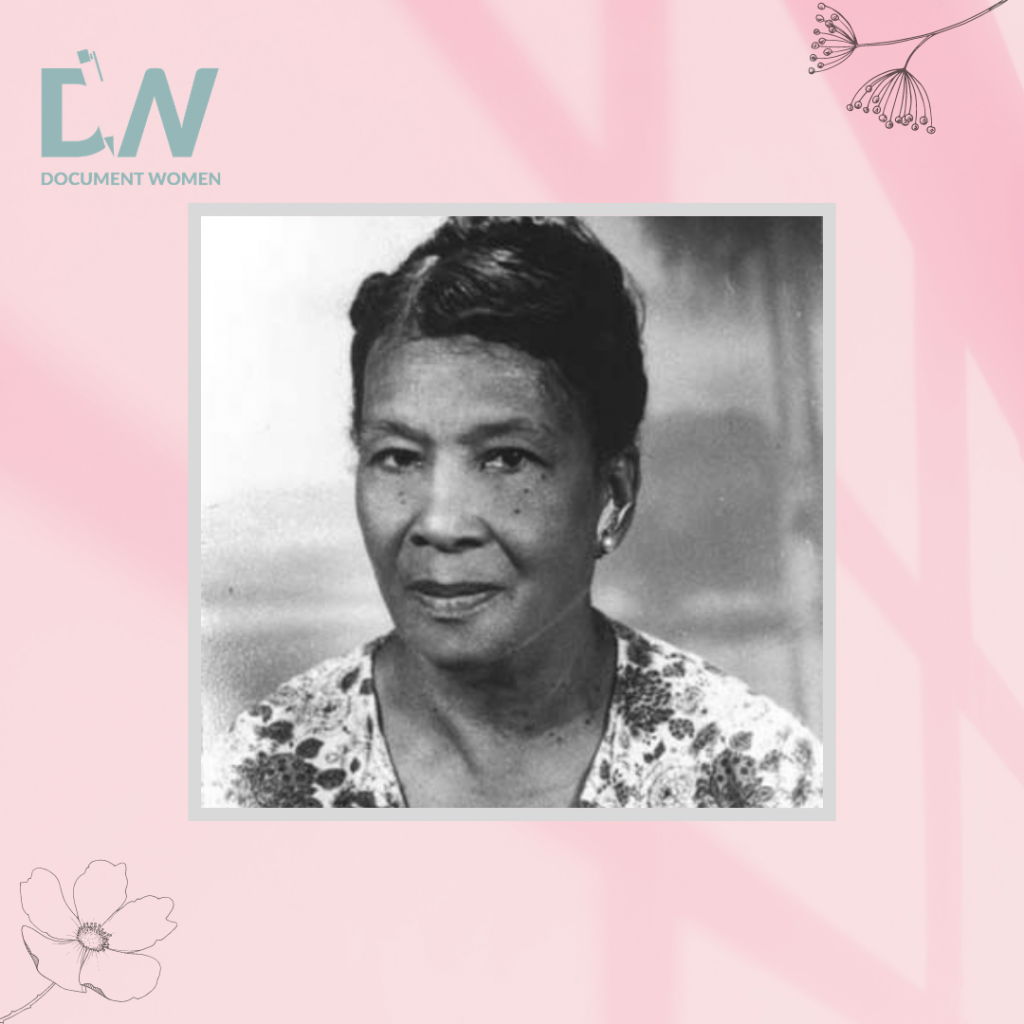 She moved to New York City in 1917 and soon after became involved with the publishing of the "Negro World" newspaper in Harlem from its inception in 1918 where she addressed feminist issues on a page called "Our Women And What They Think". She also met her husband, Marcus Garvey who was a Jamaican political activist, publisher, poet and journalist who she married in 1922.
Her political ideologies were greatly influenced by her father, George Samuel. He encouraged her to read periodicals and newspapers to "enhance" her knowledge of the world. However, he still sought to confine her to patriarchal roles. He allowed her to go to school only because he wanted her to be a nurse.
Upon completion of her education, having received some of the highest honours of the time, Garvey was offered a position in a law firm. Her father initially declined, saying he did not want his daughter to work with men.
Coincidentally, George Samuel died that year and she ultimately garnered knowledge of the legal system by working in a clerical office to manage his estate. After working at the company for four years, Garvey migrated to the United States where she became enthralled by the teachings of Marcus Garvey. She assumed the role of Marcus Harvey's personal secretary, working with him and the Universal Negro Improvement Association (UNIA).
A few months after their marriage, taking a secondary role in the association, Garvey began to edit her husband's journal, editing volume 1 of the Philosophy and Opinions of Marcus Garvey (a compilation of Marcus's writings and speeches). It was aimed at disabusing the minds of the public by erasing the bias created by the media about him.
Soon enough her position in the movement shifted and she became a prominent face of the UNIA and a representative for black women. In her book, "Garvey and Garveyism" she tells us how she crafted a significant number of Marcus's speeches, directly or indirectly. Sexism was a problem in the UNIA even though it professed to be an equal rights organisation. Many women complained of unfair treatment and being relegated to secondary positions.
Amy Jacques Garvey was thrust into a leadership position when her husband was convicted of mail fraud less than a year into their marriage. She was invaluable to the movement while still fighting for her husband's release. She edited and published "volume 2 of the Philosophy and Opinions of Marcus Garvey", two volumes of his poetry, "The Tragedy of White Injustice" and Selections from the "Poetic Meditations of Marcus Garvey".
It is alleged that her husband never appreciated her for taking up the mantle of leadership of the movement. Amy Garvey never assumed official leadership of the organisation because Marcus would not allow it. After her husband was deported, she returned to Jamaica with him, staying there with her two sons even when he moved to England in 1934.
After Garvey's passing in 1940, Amy continued in the struggle for African emancipation and Black nationalism. She educated people on Black consciousness and economic independence. In 1944 she wrote "A Memorandum Correlative of Africa, West Indies and the Americas", which she used to convince U.N. representatives to adopt an African Freedom Charter.
Despite the confinement that comes with being a woman in a patriarchal society, Amy Jacques Harvey fought for the rights of Black men and women and her work is still a fundamental part of Pan-Africanism today.