When one thinks of "round table discussion", think Chigozie Obi's art.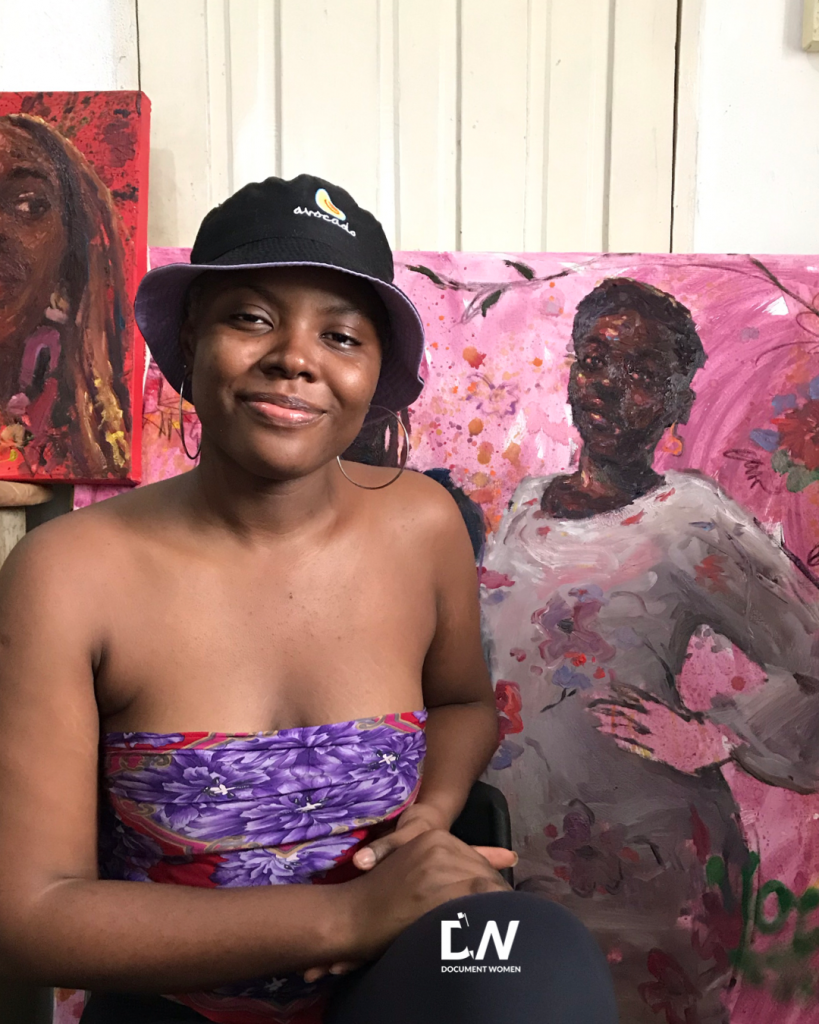 Chigozie Obi is a multidimensional visual artist who explores colour and form executed through various media while also constantly experimenting with the new mediums on Mix and Match.
Chigozie's work is largely inspired by issues that affect her and her immediate society, most especially topics pertaining to the experiences of women and young girls in Nigeria.

Chi sometimes finds herself battle with purity culture, beauty standards, depression, body insecurities, all of which she represents in her pieces.

Art for Chigozie is instrumental in having necessary conversations about topics or issues that affect her and she's passionate about. It is through art she gains better understanding of things, and educates others willing to learn.

Her interest in painting and sketching faces, the artist says, is hinged on the fact that faces are the strongest conveyors of human emotions.

Chigozie believes that what is being discussed can and will show whatever emotion the recipient feels at the moment on their faces (and through body language) hence her interest in them.
Chigozie Obi's newest body of work, alongside the works of an all-female cast of artists, would be exhibited at the Shyllon Museum of Art, Ibeju Lekki, on the 28th of August, 2021.