A 1915 narrative poem by Robert Frost is popular for the lines "Two roads diverged in a wood. And I took the road less travelled by. And it has made all the difference". These lines reflect a common desire to do things differently – in a way that no one has before- and reap the benefits of this audacity. Joyce Daser Adams has taken the road less travelled by, but at the end of this path, is doing something so profound, even Robert Frost could never have predicted. She has begun to help other women down this path too, guiding them through an unusual career to enjoy the benefits too.
This mechanic, entrepreneur and teacher has dedicated her life to fixing cars and teaching other women how to do it. Her story is an interesting one with a few twists, but even as she narrated this story to me, Joyce kept repeating the words "I can do it", citing them as her biggest motivation in life. She didn't lie though, indeed she did it, and this is her account of why and how she did it.
Tell us a little bit about yourself
My name is Joyce Daser Adams. I am from Plateau state, and I am a mechanical engineer. I was born in Minna, Niger State, then my family moved to Ilorin. I did my primary school in Ilorin before we moved down to Plateau State, so I finished my secondary school in Plateau state. My tertiary education was in Plateau and also Bauchi. I have a workshop called Auto Lady synergy company limited where we fix all brands of vehicles. It is a one-stop shop for automobiles. We do painting, bodywork, car wash, we also do maintenance and repairs of all vehicles.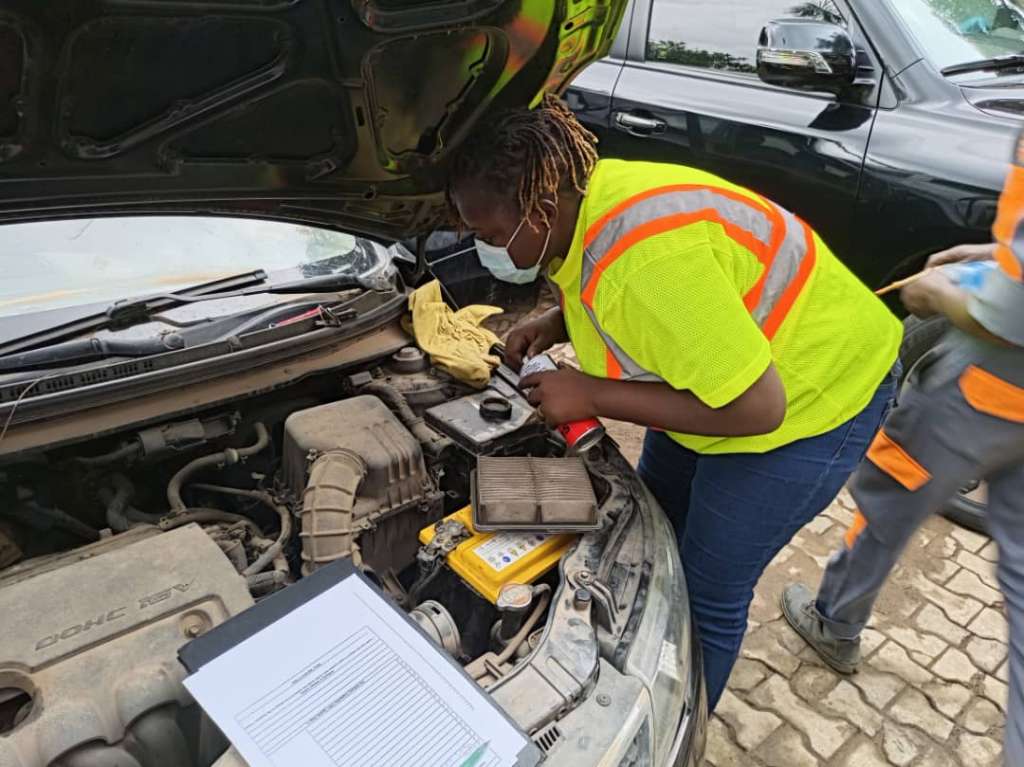 What inspired you to go into this business?
I was driven by passion right from when I used to follow my father to a mechanic workshop. I made up my mind to venture into the automotive industry with quality and credibility as my watchword which birthed Auto Lady Synergy Company Limited, with the motivation from my father and the support from the federal government.
So, this is what you have always wanted to do?
It's been my passion right from when I used to accompany my father to the mechanic workshop. I remember being disappointed with the repair work done on one of my relatives after spending so much money without getting results. I made up my mind to venture into the industry by going to study Mechanical Engineering. Actually, what I wanted then was to be an Electrical engineer before I diverted to Mechanical Engineering. So I did 1-year Electrical Installation before I went for my Mechanical Engineering because I discovered I have more passion for the automotive industry. So that's how I started my life. I must say that being a mechanic is a calling for me because everything has been working according to plan. You'll see some people say 'na God call am'. My own too is a calling for me because everything I planned is working for me.
What happened after university?
After I graduated from my school, I went for my Youth Service and I was posted to one cocoa company in Ogun State and I was rejected. The next posting I got was in an automotive company. That's why I said this has been an arrangement from God. That posting really gave me an idea of the kind of business I was going to do after my NYSC programme. I didn't have a plan of looking for a job anywhere. All I planned was that after my NYSC I was going to set up my automobile garage, it's not as if I had any money, I was just saying this is what I want for myself. I was just imagining it and luckily for me, there was a Federal Government grant, (Youth Enterprise with Innovation) that I applied for before I finished my NYSC, my business plan was about the automotive business and I was selected and that's how I got the funds to set up. I had to come back to Abuja to set up my own business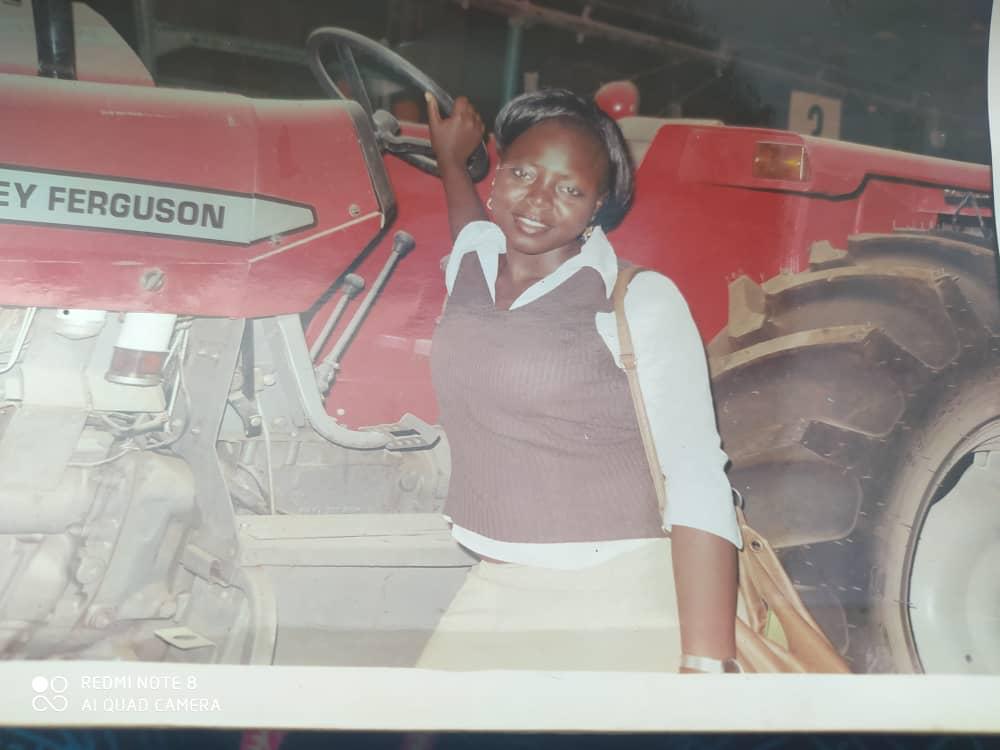 You mentioned your father. What role did he play exactly in shaping who you are now?
Yes, my father has always been there, he taught me how to write, cook, and repair cars. My father is a transporter, he was working with the Nigerian Police in their transport department, so I used to follow him there. He is the person that actually motivated me because each time we go back home, he would want to be sure that I'm really getting it right and we would use a vehicle for practicals and he would ask me a lot of questions. I had to learn something every day and practice when I get home. He made me not think that this job is for men or women because I grew up in a family with no gender disparity. We were all treated equally irrespective of our gender so it is only when I'm outside my home that I'm seeing that some people are saying some jobs are for men and some are for women. I grew up with the mindset that all jobs are for both genders and I know that a career has no gender, so that pushed me to do what I am doing now and it's working for me.
What does a typical day look like for you?
I wake up very early to say my prayers then now I do exercise. Now that I'm adding weight I have to start doing exercise so I go out for a workout. My husband helps me to drop the children at school. Then I also do some work at home, official work. Sometimes I attend to emails more. I concentrate more in the house before coming out because once I'm out I cannot open my laptop. I have to be in the workshop going up and down, I don't even know how to sit down in one place. So I ensure that I reply to emails and also do some estimates to customers that I need to send mails to before coming to work. So most of the time I leave home at 10 am.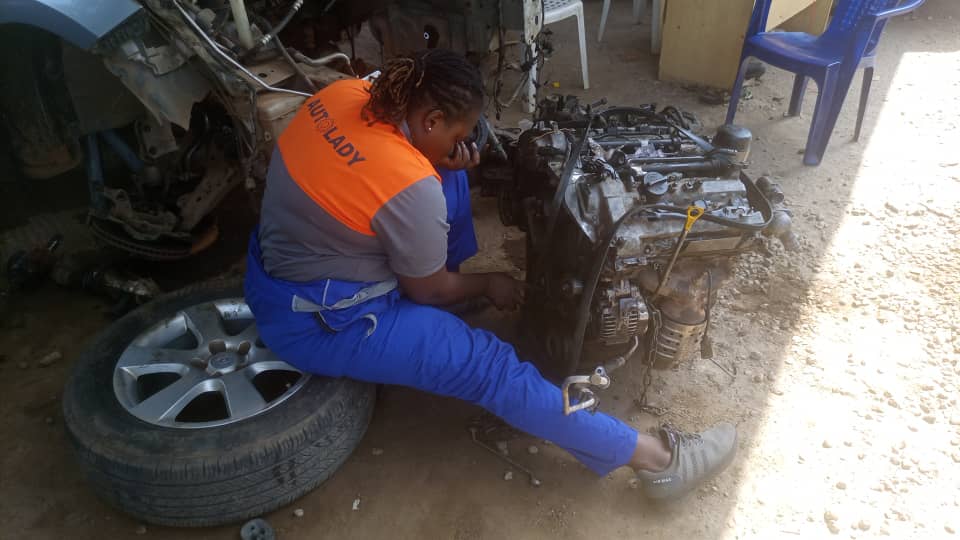 Sounds like a full day! Tell us about your family.
My husband is a very patient man. It's not easy to marry a busy woman. So my husband is very patient. Sometimes I get home late, sometimes I cook very late, he's very understanding. Even though he complains sometimes, he just has to understand. He has been supporting me from the beginning, he's a nice man and I thank him for that because without him, I cannot do this. If he says I will stay at home today I don't have any choice, I'll stay at home. But for supporting me, he already knows what I want for myself and is supporting me. So kudos to him.
And your kids? What if they decide that they want to be mechanics just like you, would you support them?
Of course. If my children say they want an overall, I'll get an overall for them so they'll be following me to the garage. So, even if they say they don't want to end up being a mechanic like me, they can learn about their cars because of course, they're going to have their cars in future, so it's something they can learn by themselves. This is part of what we're doing, we're training women about women's auto-power to learn about their cars so it's something I can teach my children. They can identify some of the parts. Each time they follow me to the workshop they always want to pick one or two things and I think I'm happy.
That is unusual but brilliant. Besides the auto-shop itself, what other work do you do?
Yes, we also do training for young women that want to become mechanics, and we mentor them. Recently there's this girl that we picked through our foundation, we gave her a scholarship. She's a 10-year-old girl, trying to follow her father, the same thing I was doing. When I saw the girl I saw myself in her and that made me pick her up so that we can further her education because I wouldn't want a situation whereby she'll end up not knowing her book. So we just picked her up so each time she goes to school when she closes she goes to her father's shop. So I want a situation where when young girls are coming up, they'll be able to marry their skills and education together because I don't want a situation where the girl will have to stop her education because she has started making money.
There is also the Know Your Car initiative. It is for women's auto- power to enable someone like you now, we can train you on your car just to know your vehicle. Then also teach you some basic things you need to know about your car like when you have a flat tyre, you can change it by yourself because we're surrounded with insecurity. It's not everybody that you'll allow to help you, you can do it yourself. That quote "You can do it" is what we're trying to inject into the other female car users.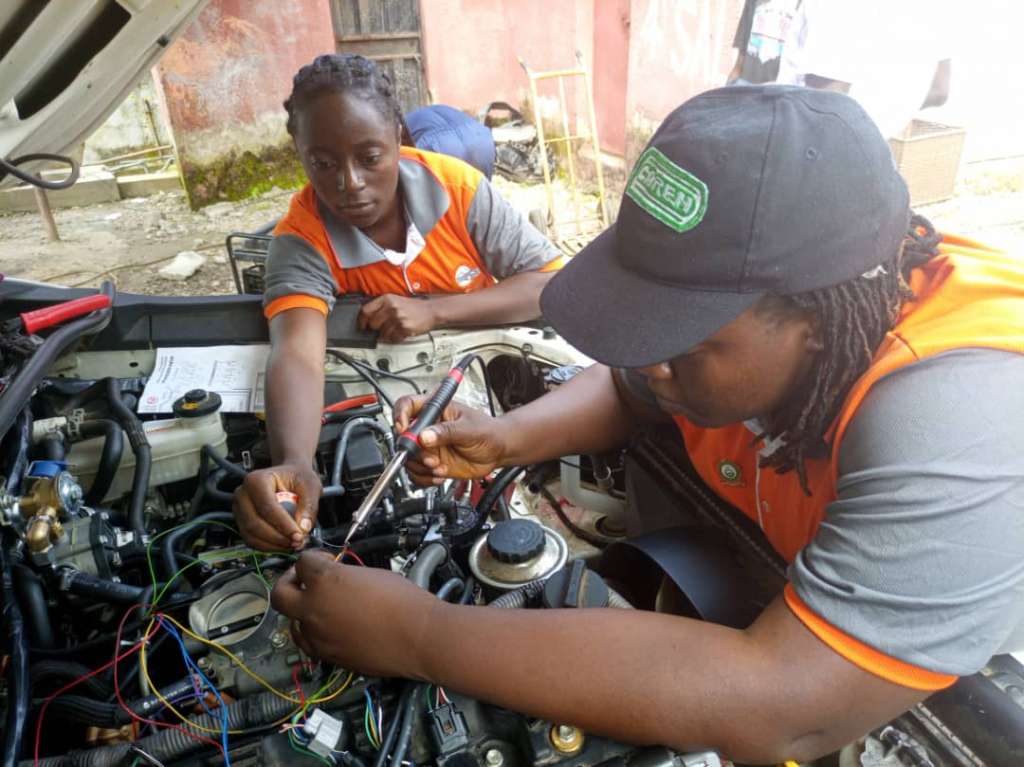 That seems very impactful! What is the biggest challenge you have experienced in this career so far?
The workshop was demolished by the government Development Control.
Oh wow! Why?
The reason was that the workshop was sitting on residential land. I was not given enough time to move.
I'm sorry to hear about that. How did you deal with this?
At first, when it was demolished I thought I was dreaming. I didn't know that hmm everything came down oh. They started with the reception that I bought before they went to the oven. I wish they had even started from the other side but they started from the oven. God, I don't even know what to say again, but thank God. Resilience is what made me get here because I only cried for just that day. My father called me, I didn't pick my call, he now sent me a text message that "you must not allow anybody to bring you down. Don't even cry", but I couldn't help crying because it's normal, I must cry, I had to just cry it out. In the night I was crying and thank God that I was able to pick myself back up again to come back to a new location and I'm still doing normally.
You are one of a kind. What's the experience like, being female in a male-dominated zone?
As a female mechanic, going into a male-dominated industry, a lot of people laughed at me, even while I was learning the job. They always want to give me minor jobs, not major ones. It's the one that they said I cannot do that I even want to do. By the time you tell me I cannot do that one, that is when I'll say I want to do that one because I believe I can do it. I don't like being told, "you cannot do it." When you tell me that, that's when you get the best out of me.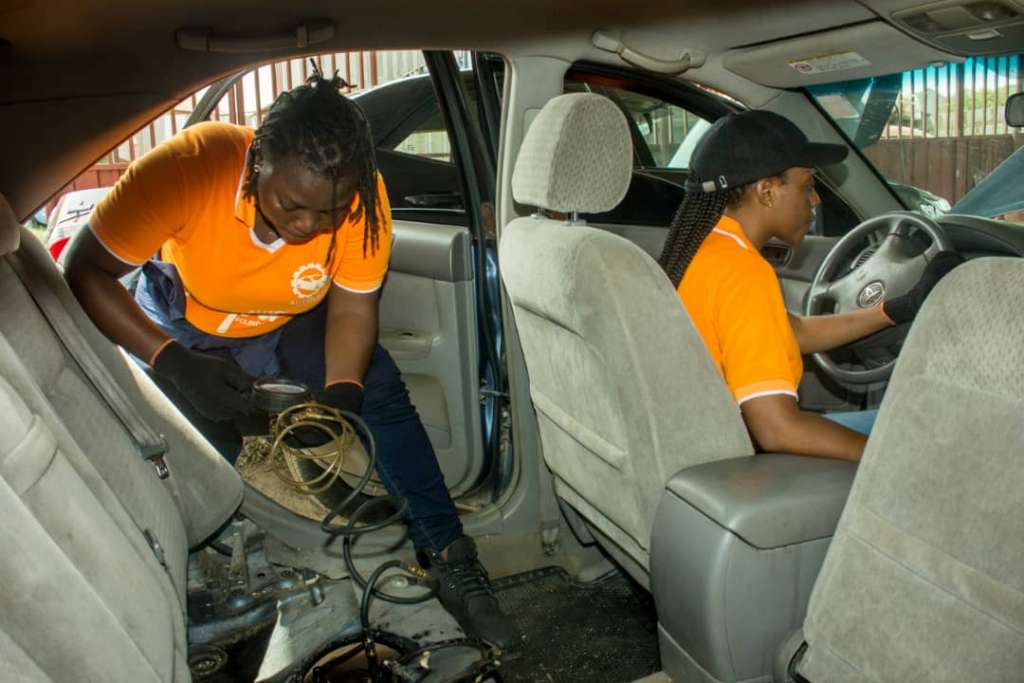 When you look around you, do you see other women taking bold steps?
Around me, I see few women and that is why we are pushing for more women to do the needful, to leave their comfort zones to do what they are supposed to do because they are already used to being dependent. The kind of culture, our kind of tradition makes us feel that a man must bring to the table. That's why we're here to push out to more women that they can do what they think they cannot do and even do better
It is obvious that Joyce Daser Adams not only believes that there is space for every woman to soar, but she is also putting in the work to ensure that every woman indeed soars. Her journey from daddy's little girl, to the boss of an automobile company and teacher to other women, is nothing short of inspirational. In 2021, Deloitte recognized her resilience and featured her in the Deloitte Global 2021 Millenial and Gen Z survey as the Empowering engineer. Our society has conditioned us to believe that jobs are gendered – that men should be engineers and women should be nurses. But Joyce, despite crippling challenges from a hostile business environment and the burden of motherhood, is shattering this stereotype and building an army of female mechanics while at it. It is perhaps the most iconic "fuck the patriarchy" move that I have seen in a while.