Here's how #DWBookClub is celebrating Pride Month this year. We've compiled a list of five thought-provoking books published by LGBTQ+ authors, each of which tells their own story or one that they wish to convey. With everything from inspirational memoirs to compelling romances, these stories embody the larger movement for love, acceptance, and equality for all.
The Death of Vivek Oji by Akwaeke Emezi
This book, published in 2020 builds on the popularity of author Akwaeke Emezi's eye-catching debut, "Freshwater,". It depicts a story of otherness entwined with self-discovery and actualization.
One day, in a village in the southeast, a mother opens her front door to find her son dead, his body wrapped in colourful fabric, at her feet. The tumultuous, heartbreaking story of one family's effort to comprehend a child whose spirit is both compassionate and mysterious follows. Vivek, who was raised by a distant father and a caring but overprotective mother, suffers from confusing blackouts and as a result, there is a constant disconnect between him and his surroundings.
As the story of Vivek's life unfolds, constant questions are surrounding Vivek's identity. Everyone wonders, is Vivek perplexed? Sick? Sinful? Gay? His father is concerned. His mother is irritated. Vivek's aunt, believing he is possessed, takes him to church to have the demon beaten out of him, believing the demon's power is derived from his hair. She tells Vivek's mother, "You know how things are here…if someone misunderstands if they think he's a homosexual, what do you think is going to happen to him?"
This is a harrowing tale of grief and identity, "The Death of Vivek Oji" builds a story about constructing an identity that doesn't conform to social standards, and how such an identity makes the world bearable even as the world punishes you for it.
https://www.akwaeke.com/the-death-of-vivek-oji
Queer Africa: New and Collected Fiction, an anthology by MaThoko Books

This is a South African collection of 18 queer stories by writers from all over Africa. This fascinating collection of stories depicting queerness in various situations has been dubbed a celebration of the "diversity and fluidity of gay and African identities, giving a sometimes radical re-imagining of life on the continent." It won the Lambda Literary Award for "Best Anthology" in 2014 and has since proven prominent in the teaching of queer theory at universities.
Sister Outsider: Essays and Speeches by Audre Lorde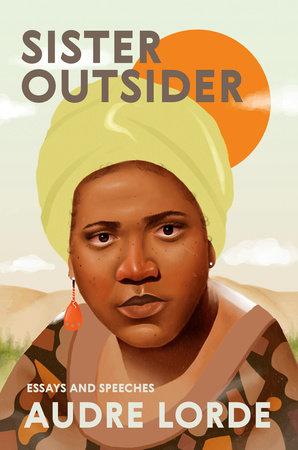 Lorde tackles sexism, racism, ageism, homophobia, and classism in this invigorating collection of fifteen essays and speeches, advocating for social diversity as a vehicle for action and change. Her writing has been rightfully described as sharp, uncompromising, and lyrical, reflecting difficulty but ultimately bringing hope.
https://en.wikipedia.org/wiki/Sister_Outsider
The Color Purple by Alice Walker

The Color Purple is the only Pulitzer-winning novel to feature a lesbian protagonist and also be written by a woman.
The character Celine is a poor black lady whose letters span 20 years, starting at the age of 14 when she is mistreated and raped by her father and attempts to shield her sister from the same fate, and ending with her marriage to "Mister," a vicious man who terrorizes her. Celie soon discovers that her controlling husband has been concealing her sister's letters from her for quite some time and her wrath, mixed with her close friend Shug's example of love and independence, finally propels her toward an awakening of her creative and loving nature.
https://en.wikipedia.org/wiki/The_Color_Purple
Tomorrow Will Be Different: Love, Loss, and the Fight for Trans Equality by Sarah Mcbride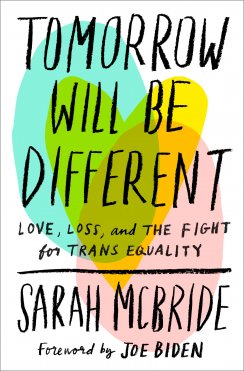 Sarah McBride is on a global mission to advocate for transgender rights. She was a teenager grappling with her identity before becoming a notable activist and the first transgender person to speak at the Democratic National Convention in 2016.
Sarah describes her journey with gender identity, coming out to her supportive but distressed parents, and finding her way as a woman with emotional depth and unsurpassed honesty. In just four years, she went from a fearful, closeted college student to one of the nation's most visible transgender advocates, walking the halls of the White House, enacting laws, and addressing the country amid a heated presidential race. She also discusses her heartbreaking relationship with Andy, her first love and future husband, a trans man and activist who died of cancer just days after they married in 2014.
Sarah's story of identity, love, and tragic loss is an excellent starting point for readers interested in learning more about gender identity and what it means to be openly transgender.
https://en.wikipedia.org/wiki/The_Color_Purple
Great Books deserve to be passed down, cherished, and acclaimed in their own right, not just during Pride Month, but all year long. Pride month allows us to honour the stories told by and of LGBTQ+ writers. Their work is a testament to what the LGBTQ+ community already knows to be true: that their stories matter.